Online safety
The internet can be a fantastic place for children where they can talk to friends, learn, and have fun. However, just like in the real world it is important that we are taught how to act safely and responsibly.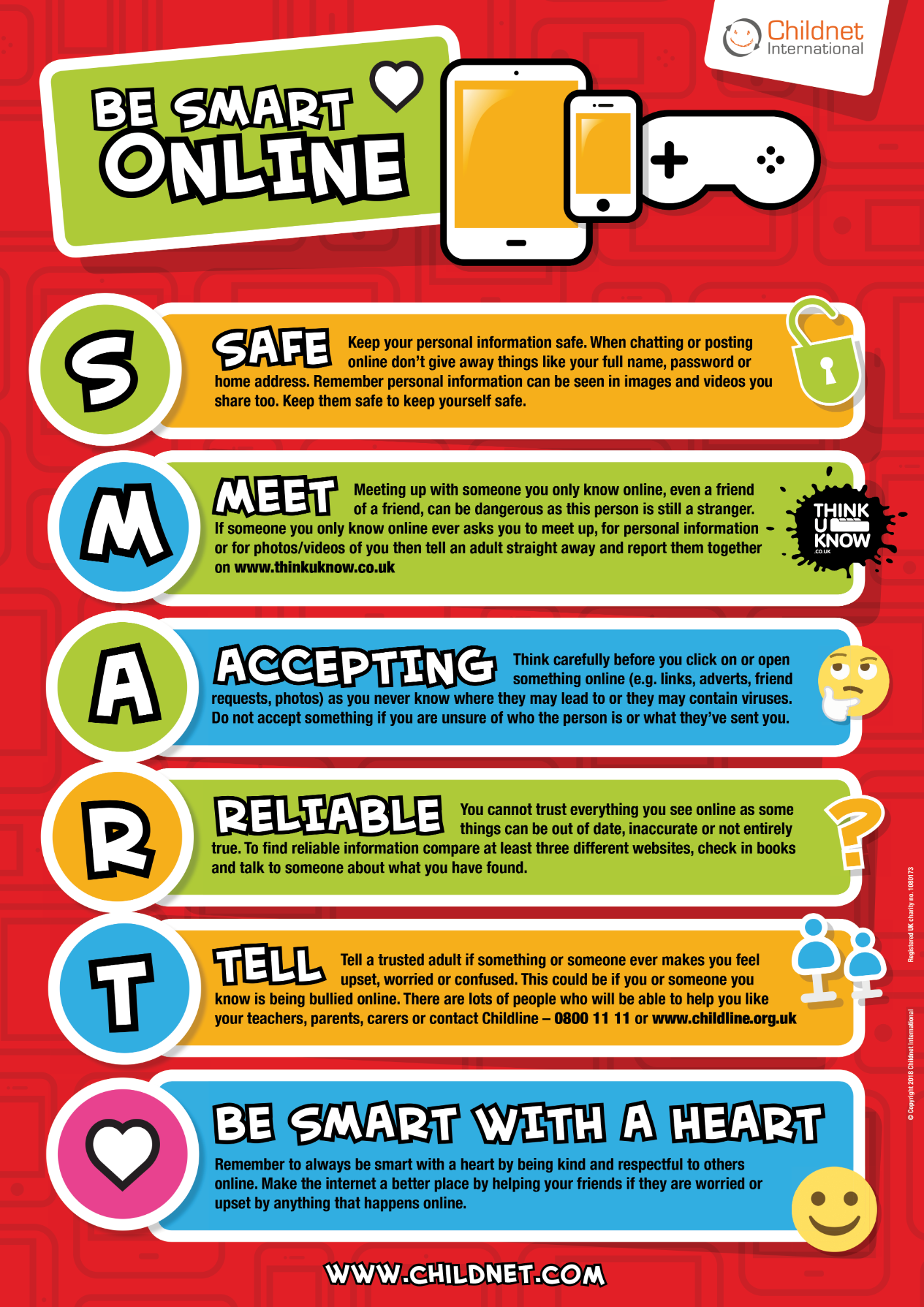 In school we follow the SMART rules to help keep us safe online, and we encourage the same for home too... click on the image to open the poster.
These rules are displayed in our school hall as a reminder about key safety advice, such as keeping personal information private, who we make contact with, and where to go if you need help.
The children will be introduced to these SMART rules whilst at school, and will have many other opportunities to discuss online safety throughout their time at LCA.
Social networks
Social networks are very popular, but it is important to know that there are appropriate age restrictions set to protect children from content that they may be exposed to. The legal age to have an account on most social media platforms is 13 years old.
To find out more about age restrictions on popular social networking sites and apps, take a look at this very useful guide below on the Internet Matters website:

Further advice and resources
The resources and websites below which include a guide for parents to help keep your child safe online, and also some general advice on safety.
Keeping under-fives safe online
Child Exploitation and Online Protection Agency